The International Conference of Creativity, Thinking & Education
Saturday & Sunday, April 18-19, 2015
University of St. Thomas — Schulze Auditorium
1000 LaSalle Avenue, Minneapolis, Minnesota 55403
with keynote speaker Timothy Gangwer
The mission of this conference is to allow educators to explore horizons on the cutting edge of creativity, brain-based education and techniques to relieve stress in the classroom in order for children and educators to reconnect with the essence of teaching and learning. Education should and can open up new worlds and experiences for students and practitioners and this forum is meant to provide a space in which new ideas and projects can be shared.
Graduate credit is available
Keynote Speaker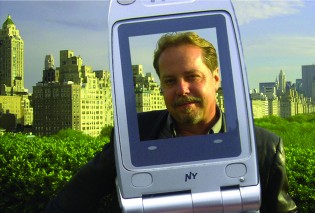 Timothy Gangwer
Saturday April 18, 2015
Visual Literacy and the Soundtrack to Our Lives

Changing perspectives changes lives. As a pioneer in the field of visual literacy and a multi-award winning songwriter, Timothy Gangwer travels throughout the world delivering his message of creative expression to awaken the creative spirit that dwells within each of us. He teaches us that humans are hard-wired for learning and what we learn is not nearly as important as how we learn. Timothy often observes the all-too-familiar educational budgetary axe falling on fine arts, yet he firmly believes that fine arts are clearly the pivot point of all instruction. His message is simple, "By opening our eyes and ears, we open our minds. When our perceptions begin to change, so too does our ability to change the world." Maestro Arturo Toscanini couldn't describe what he wanted from his orchestra, so he tossed his silk handkerchief into the air. After its gradual, graceful decent to the ground, he said, "There…play it like that."
Timothy has served as Visual Literacy Consultant to the Ministry of Education in Paris, France; Ministry of Education, Toranomon, Japan; Mediteranean Association of International Schools, Casablanca, Morocco, Association of International Schools in Africa, Abidjan, Cote d'Ivoire; and as trainer for the United States Department of Education's National Diffusion Network. He is the cofounder and executive director of the Visual Teaching Alliance. His newest book, Visual Impact, Visual Teaching is in its second edition and he is also the author of From Both Sides of the Desk: The Best Teacher I Never Had, American Holidaze and many other books as well. In addition to his ten musical CD's, Timothy is also a celebrated digital artist, photographer and painter. Read more about Timothy Gangwer.
Video: Moments from the 2014 Conference