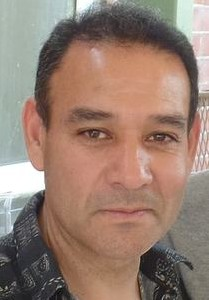 Ricardo Ocampo is a certified Master Practitioner and Trainer who has been involved in NLP since 2004. He routinely assists as coach in various trainings in the U.S., Portugal, and Brazil at both the Practitioner and Master Practitioner levels and got his Master Trainer training from NLP University of California.
He is a registered psychotherapist with the State of Colorado and specializes in helping couples transform their relationships. He draws from a wide range of experience when practicing his transformative work which allows him to solve complex issues. His favorite life experiences include being a father of two boys and traveling to Peru to study Peruvian shamanism and mysticism. Ricardo is fluent in Spanish and English, and is proficient in Portuguese. He lived in Guatemala and currently lives in Denver, Colorado.
Read Ricardo's blog post "Why did they do that?!" on the Creativity, Thinking & Education blog.
Listen to Ricardo's interviews on the Creativity, Thinking & Education podcast:
Learn more about NLP at NLPoftheRockies.com